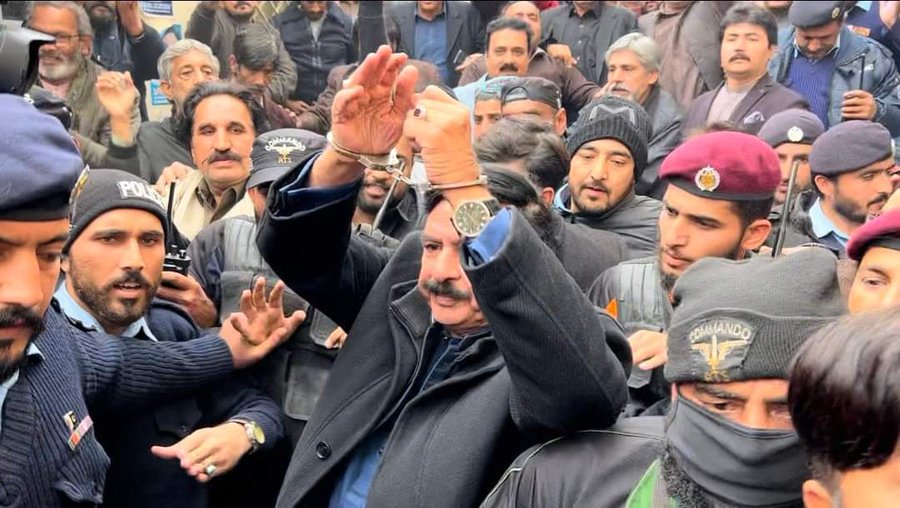 The Islamabad court granted police a two-day physical custody of Awami Muslim League leader Sheikh Rashid in connection to allegations against former President Asif Ali Zardari. Sheikh Rashid was arrested by Islamabad police in the early hours of Thursday from his home in a private housing society in the capital city.
Prior to appearing in court, Sheikh Rashid, the head of the Awami Muslim League, was taken to the Poly Clinic Hospital for a medical exam. During an informal conversation with the media, he confirmed that his watches and money had been taken by security personnel and that he would continue his fight against the "imported government." He also stated that the political situation would change after February 15 and claimed that the Shehbaz Sharif government's days were numbered.
A case was filed against Sheikh Rashid based on a complaint from the Vice President of the Rawalpindi chapter of the PPP, lodged at the Aabpara police station. During a talk show, the complainant stated that the AML leader had accused the PPP co-chairman of plotting to assassinate PTI Chairman Imran Khan with the use of terrorists.
Earlier, Imran Khan had claimed that Mr. Zardari had planned to have him killed and had hired a militant group for the job.
Sheikh Rashid Ahmed has been charged under sections 120-B (criminal conspiracy), 153A (promoting enmity between groups), and 505 (statements causing public mischief) of the Pakistan Penal Code.
He was arrested after failing to appear before investigators by 4pm Wednesday despite a police notice. The AML chief has challenged the notice in the Islamabad High Court.
After his arrest, he stated his support for Imran Khan and claimed truth would triumph. He alleges that he was arrested without a warrant by hundreds of police in the early hours of Thursday, despite being granted bail by a court.